Fragments from the Danube Delta

A series of 5 postards inspired by a two week residency in the Danube Delta during the summer of 2022 and shown in the group exhibition The Bittersweet Chaos of Becoming curated by Michelle Panthère and Edith Lázár at Ivan Gallery, Bucharest.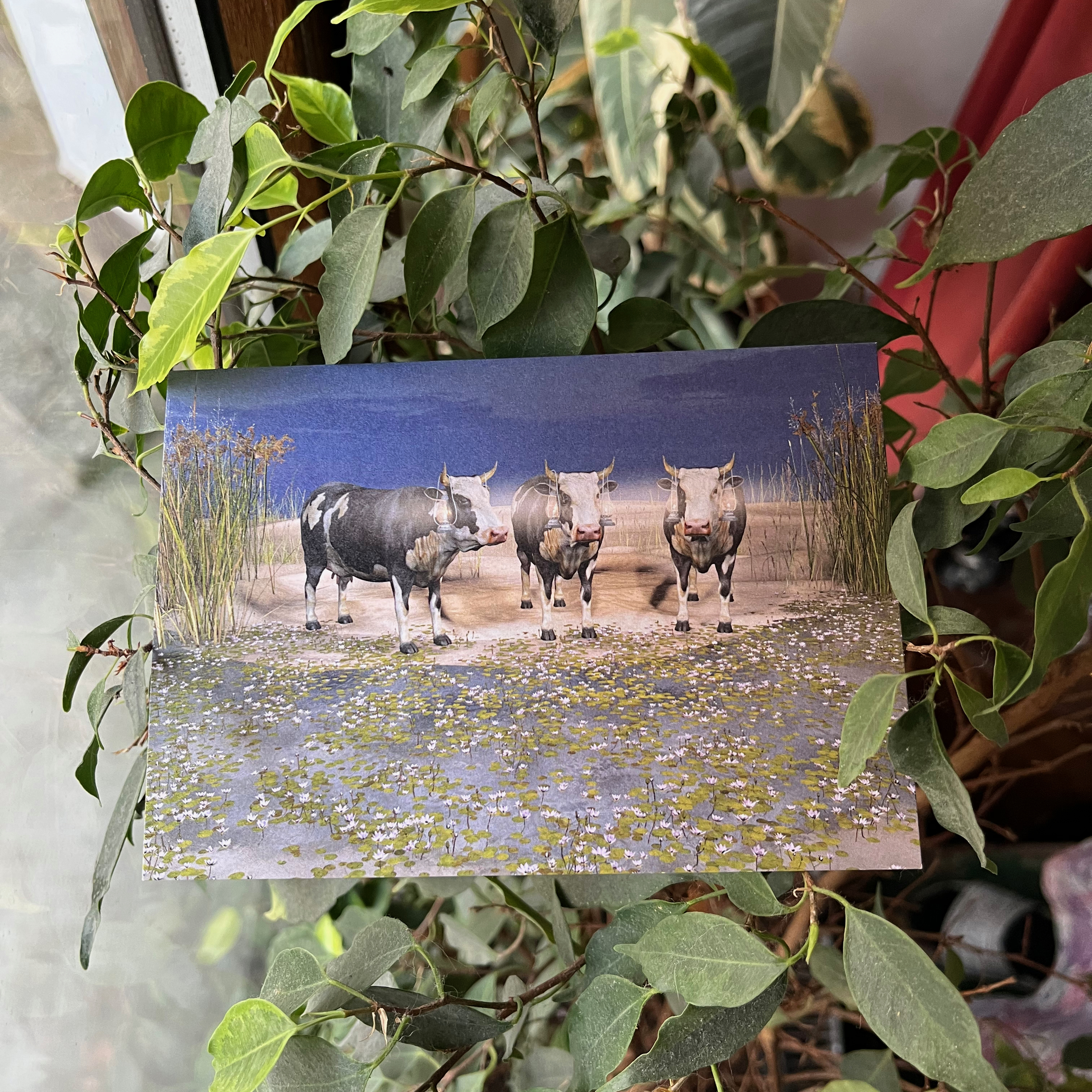 Fragments of ruins from a past when humans and nature prospered, of sumptuous flora and fauna, of adaptability and precarity at once. Mirrors to the days gone by, recent or long past. A re-arrangeable panorama of snapshots from the summer of twenty two or from long before we even stepped foot on the ever-shifting grounds of the Delta.
Fragment 1 - The tale of Kontoguris, a man from Sulina's high society with information about ships that were expected in the harbor, turned pirate by luring the ships to their wreck with cows carrying lanterns in their horns, looting the ships and giving the goods to the poor.
Fragment 2 - Tractors with huge wheels designed for land and water alike were used for gathering reeds.
Fragment 3 - Couple of boat wrecks cohabit with Nymphaea alba.
Fragment 4 - How many birds are there?
Fragment 5 - At the edge of the forest the trees dance with their feet in the water.