Photosynthesis

Part of the group show Internet of ki curated by Călin Man at kinema ikon in Arad, Romania, 2018.
167 pictures of sunsets that I saved from the internet gaze upon my plants.
I brought my plants to the white cube but i also brought the sky inside for them.
This sky gazed upon other plants before but now, my plants are the only ones that look at it, day after day.
167 pictures of sunsets slide across a screen that gives my plants light, all the blue and red they need. Did you know that plants don't really need green light?
At least most of them don't.
Maybe they are green enough in themselves.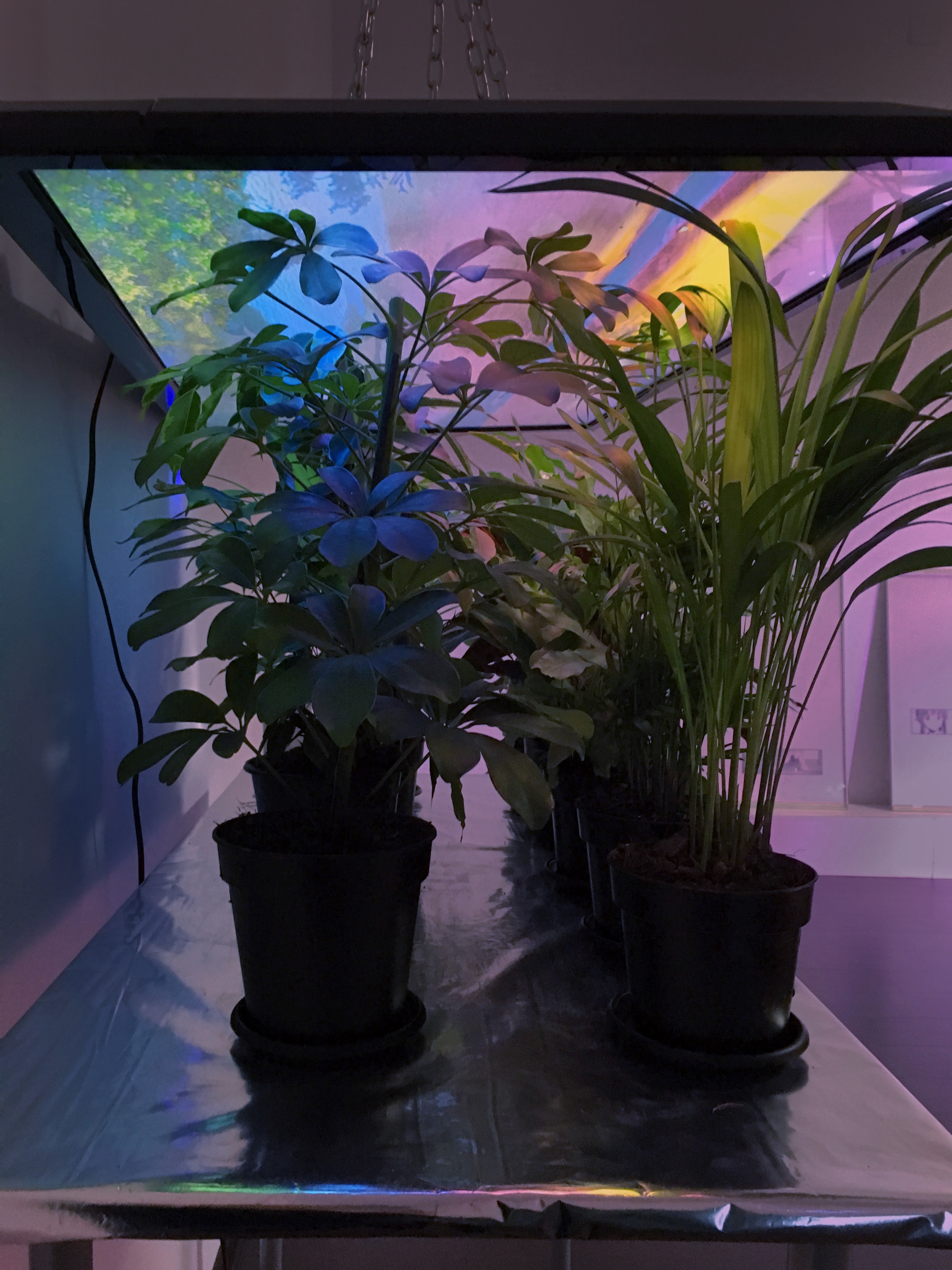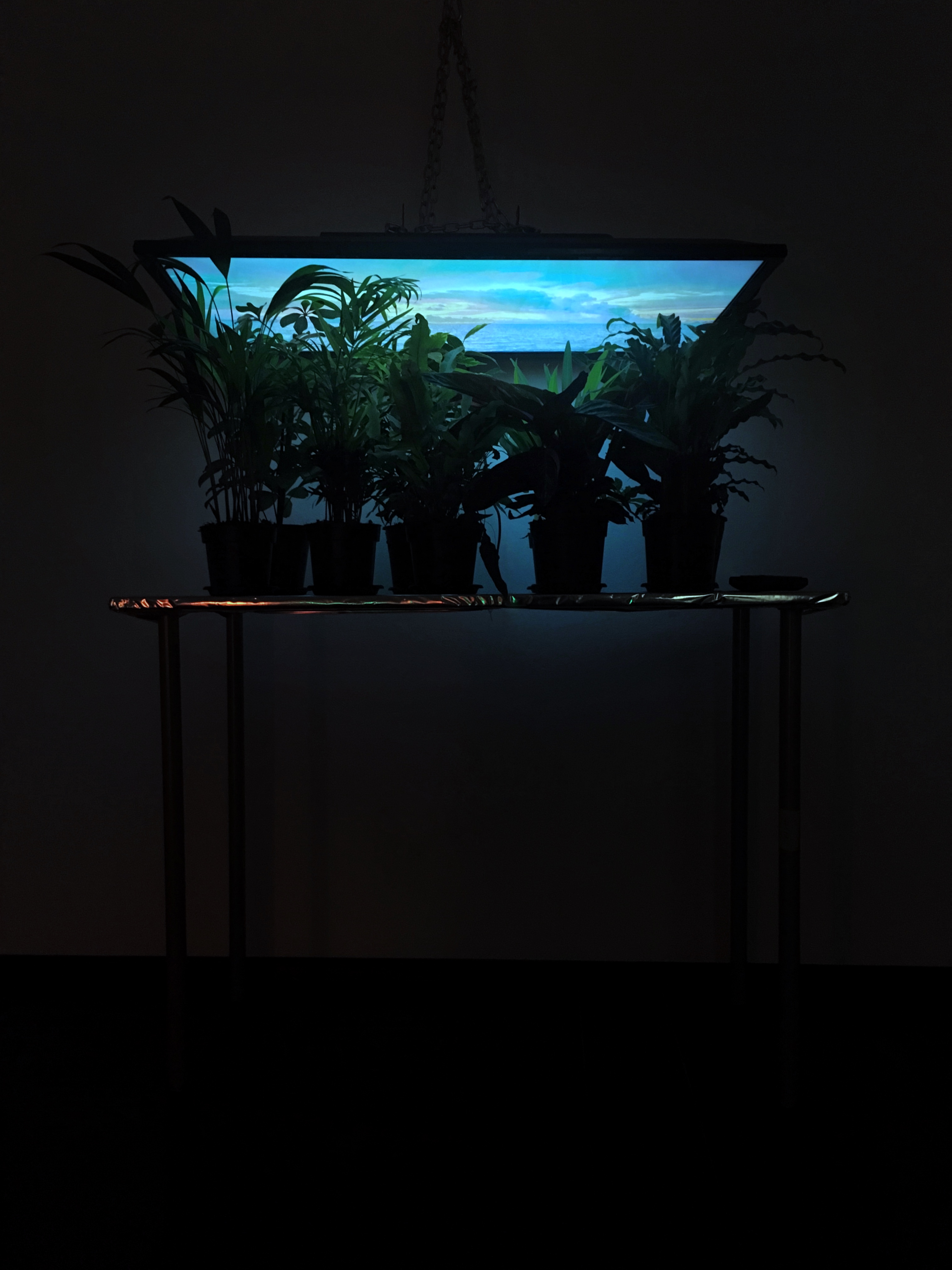 Part of the group show Tree of Digital Life / New Enviromental Imaging curated by Carmen Casiuc at Halucinarium, Bucharest, Romania, 2019